Posted on by Sarah Huggett
Anxiety Peer to Peer Support – Online
Join us online for Anxiety Support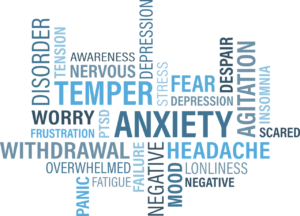 With Coronavirus and an enforced lockdown anxiety has never has so much prominence. It is important to recognise in ourselves the signs and symptoms and know what to do.
We are hosting a 6 week Anxiety Peer to Peer Support group. The sessions will be informal with some guided instruction. You may not be directly feeling the anxiety but know a loved one or friend who is. Either way this course is an opportunity to share with each other the experiences, the impact and how to help.
You will need access to Zoom and have good internet to be able to join. I this is something you are struggling with let us know. We will be hosting face to face sessions on how to use Zoom soon.
Session dates and times:
Friday 2nd October 1-2pm
Friday 9th October 1-2pm
Friday 16th October 1-2pm
Friday 23rd October 1-2pm
Friday 30th October 1-2pm
Friday 6th November 1-2pm
Join us by letting Sarah [email protected] know and she will forward you out the link to join.